Pastor Jarman Leatherwood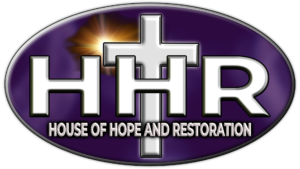 Jarman Leatherwood is the Pastor of House of Hope and Restoration Church. He hails from York, Alabama. He is married to the lovely Camillus Leatherwood. They are blessed with three amazing children.
Pastor Leatherwood is a graduate of Luther Rice Seminary. He also holds a degree in Computer Information Systems and is currently pursuing a Master's in Divinity at the prestigious New Orleans Baptist Theological Seminary.
Pastor Leatherwood is the Congregational Wellness Strategist/Catalyst for the Etowah Baptist Association. He works as a Catalyst and Coach for the State Board of Missions (SBOM). There he assists in church planting, revitalization, and partnerships with African American churches. In addition, he is a member of the Assessment Team for Church planting within the SBOM and serves on the 'Committee on Committees' of the Southern Baptist Convention on the national level.
Pastor Leatherwood is the President of the Pastor's Conference for the Madison Baptist Association (MBA). He also serves as the Vice-Moderator for the MBA.
Pastor Leatherwood is an instructor for Samford University Ministry Training Institute.
Pastor Leatherwood enjoys serving the Lord's people, spending time with family, reading, learning a new word each day, fishing, and Alabama football!
Above all, he loves the LORD! With the Lord's help, he and his church family are making a difference in the life of God's people!